Project Definition Documents
Project definition documents ensure that important project details, their goals, tasks, and team members are recorded and placed in central location.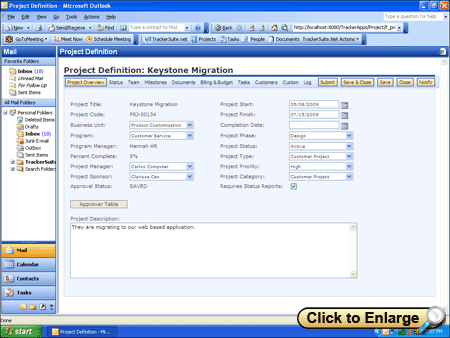 Defining Projects with Microsoft Outlook
TrackerSuite.Net is a 100% Web based solution that can be surfaced in Microsoft Outlook. It includes a Web based project management system, which provides a comprehensive project definition document for planning and criteria definition.

TrackerSuite.Net does not require Microsoft Exchange. It may hosted in your organization's private Cloud, or delivered as a service from Automation Centre.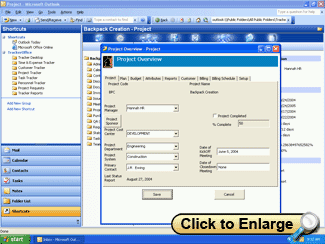 Project Tracker provides a high level of detail in creating a project definition document, including:
Project & plan data.
Customer information.
Available reports.
Billing information and schedules.