Outlook Project Meetings
Outlook project meetings leverage the messaging and calendar functions of Microsoft Outlook for scheduling project related conferences.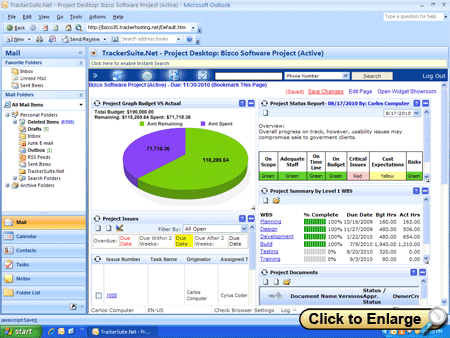 Managing Projects in Outlook
TrackerSuite.Net is a 100% Web based solution that can be surfaced in Microsoft Outlook. It includes an online project management module that integrates with Microsoft Outlook. Users can drag and drop emails into project folders, transforming them into documents or even tasks.

TrackerSuite.Net does not require Microsoft Exchange. It may hosted in your organization's private Cloud, or delivered as a service from Automation Centre.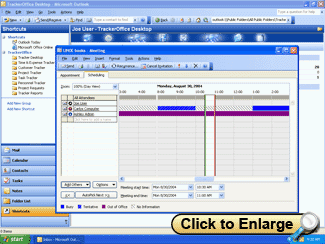 TrackerOffice leverages Microsoft Outlook for scheduling project meetings. Users can easily check their co-workers availability to find the best time for the meeting. From there, they create a meeting notification for the invitees, with meeting time, location and subject. This meeting document is saved into the respective project folder for later review.