Outlook Purchase Order Management
Outlook purchase order management with TrackerOffice helps organizations track payments against approved purchase requests.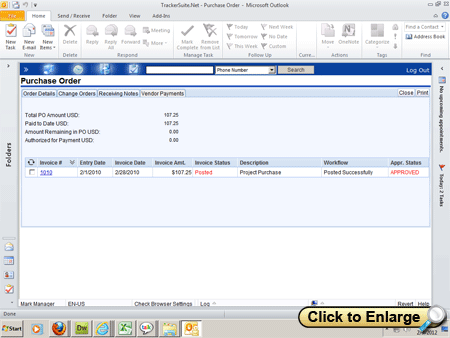 Tracking Purchase Order Payments with Outlook
TrackerSuite.Net is a 100% Web based solution that can be surfaced in Microsoft Outlook. It includes a purchase management modules that simplifies the creation, management and processing of purchase orders. The purchase order form in TrackerSuite.Net includes a tab for tracking payments made against the order.

TrackerSuite.Net does not require Microsoft Exchange. It may hosted in your organization's private Cloud, or delivered as a service from Automation Centre.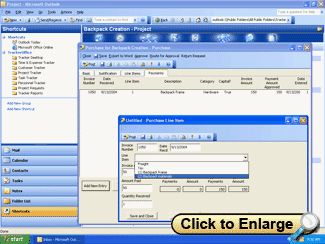 Purchase Tracker provides purchase order forms that include an area for tracking individual payments, as well as tax and freight costs, for each purchase order. As with line items, users can categorize each payment, as well as assign invoice numbers.