Outlook Purchase Request Forms
Outlook purchase request forms with line-item entry for detailed purchase orders.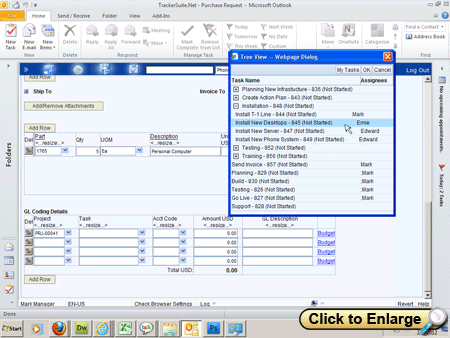 Purchase Request Forms in Outlook
TrackerSuite.Net is a 100% Web based solution that can be surfaced in Microsoft Outlook. It includes a purchase management system that allows purchase requests to be broken down by line item. In addition, the cost of the purchase request can also be broken down within a General Ledger area, which simplifies accounting.

TrackerSuite.Net does not require Microsoft Exchange. It may hosted in your organization's private Cloud, or delivered as a service from Automation Centre.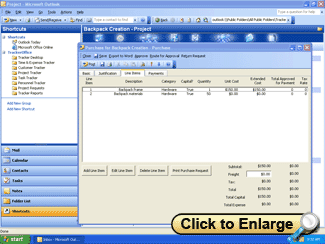 As well as unit cost and quantity, Purchase Tracker also allows users to assign categories to each line item.